Finally, Friday! I haven't had a chance do any other posts this week, but next week I'll have some deets about the new brunch menu at Revival and a dining guide for New Orleans. So stay tuned, kay? Let's get to this week's favorites.
Favorite food photo:  this pink champagne cake I made for Galentine's Day. Our Galentine's Day cake party was a huge success! The variety of cakes was impressive. We had a dense chocolate cake baked by my friend Jess at Rose and Fig and Kristin made a delicious peach cake; but the Andes, caramel, and tres leches cakes were also fabulous.
Favorite thing I did this week: Joined Weight Watchers. I think this is the third time in my life joining. My mom did it when I was a kid and I watched her have a lot of success with it, so I did it in college and also had success. Fast forward living in three different cities with delicious food and becoming a food blogger… Here we go again! I'm only a few days into it and my mind has been blown at least 10 times learning how many points my beloved favorite foods have. I don't plan on making it a focus on the blog – unless you want me to – but I DO plan on sharing more healthy recipes and dining out techniques.
Favorite foodlanthropy: Cookie Grab ATL. Speaking of trying to lose weight, I bought a box of cookies through Cookie Grab ATL. It's for a good cause, though! A group of badass Atlanta bakers are teaming up for a bake sale with 100 percent of proceeds going to Planned Parenthood Southeast. Some of my favorite bakeries are participating: 8Arm, The General Muir, Little Tart Bakeshop, and Star Provisions. You can see the rest below.
Favorite thing I can't stop talking about: my birthday. It's in two weeks! Grab the champagne and doughnuts, it's time to party! I special ordered funfetti doughnuts from one of my favorite doughnut shops. Can't wait to see how they turned out!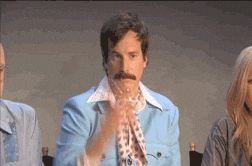 Favorite trip I booked: Denmark and the Faroe Islands in September. So excited to explore Copenhagen…and dine at Amass. But I'm even more excited to just hang out on the Faroe Islands for a few days. Look how beautiful the scenery is!
That's all for this week. Hope you have a great weekend! My weekend plans include lunch at BeetleCat, 50 Shades Darker, and a hike at Sweetwater Creek State Park. Come along for the ride by following me on Instagram – I update my stories pretty frequently!